Super Smash Bros. Tournament [2020]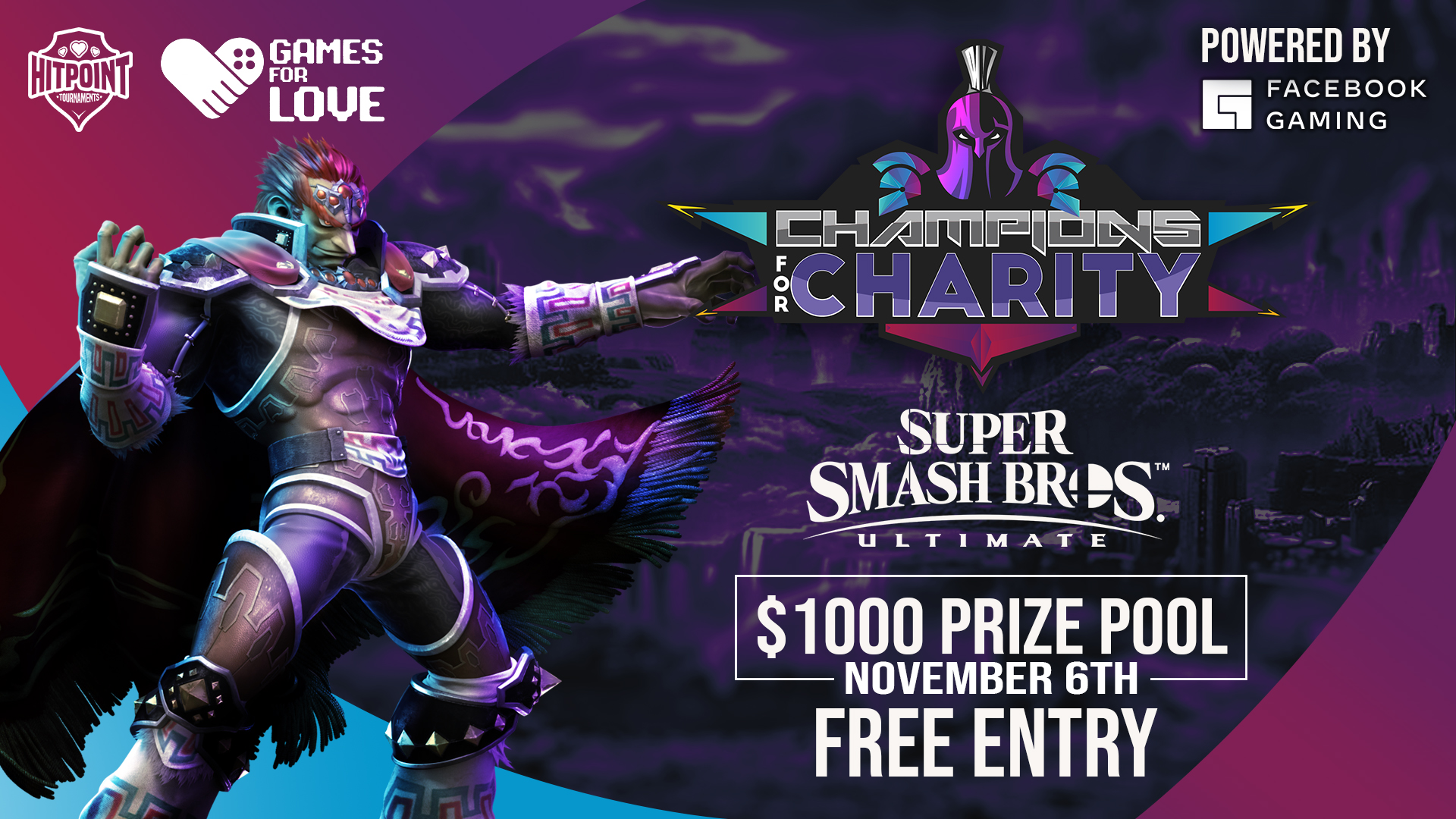 In November 2020, we launched our Champions for Charity tournament series in partnership with Community Gaming and powered by Facebook Gaming.
Over 275 players helped champion Games For Love's cause while playing Super Smash Bros Ultimate. It was a night to remember! We can't wait to see what other games and events Champions for Charity will have in the future. Thanks again to our generous sponsors, HyperX and GamerSupps.