Introducing Thalia, a wonderful three-year-old girl with quite the journey…
Introducing Thalia: A Beacon of Hope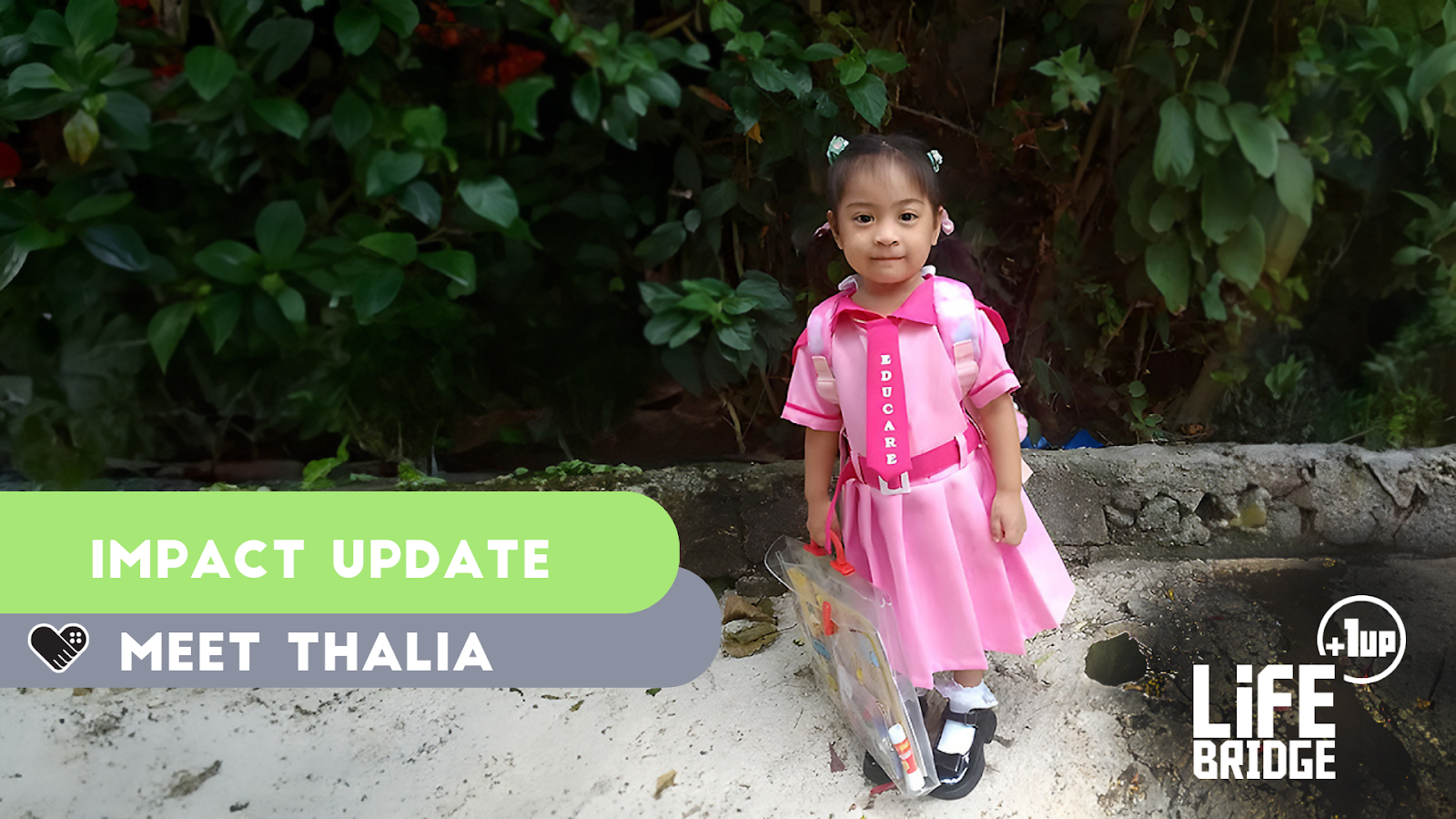 Meet Thalia, a wonderful three-year-old girl who is the youngest among her three siblings.
Thalia's journey has been anything but easy.
She hails from Camarines Sur, where her family, an unmarried couple with three kids, resides in a modest "barong-barong" home, struggling to make ends meet on a monthly rent of just P1,500 (approximately $27 US dollars).
She has been a precious member of the Games For Love family since 2022.
From the moment of her birth, she was diagnosed with congenital adrenal hyperplasia, a condition that demands a lifetime of medication. Missing even a single dose could jeopardize her health further.
Games For Love supports Thalia's ongoing medical needs.
Thanks to the incredible support of Games For Love, a new bottle of fludrocortisone was provided to Thalia in August 2023. This act of kindness not only ensures her continued access to vital medication but also enables her parents to afford essential school supplies for all three of their children.
Donors make stories like Thalia's possible.
One of the best ways to support kids like Thalia is to sign up for Games For Love's monthly giving program, SubForLove. Thalia's story is just one example of the incredible impact of your monthly donations to Games For Love. Your contributions are a lifeline for children like her, not only in Camarines Sur but also across southeastern Asia, Central America, and Africa. Together, we can be the difference-makers in the lives of these young heroes.
Inspired by Thalia's story?
Donate today and help us continue our mission of bringing hope, health, and happiness to children facing medical challenges around the world. Your support can change lives. Join us in making a brighter future for Thalia and countless others. Together, we can create miracles.
Curious about our programs?
Learn more about 1Up Lifebridge, our international program funding medical treatment for kids like Thalia overseas.
Start Giving Monthly
One-Time Donation