In a heartwarming turn of events, a recent Games For Love giveaway…
Giveaway Winner Donates Prize Back to Kids in Hospitals: A Heartwarming Act of Kindness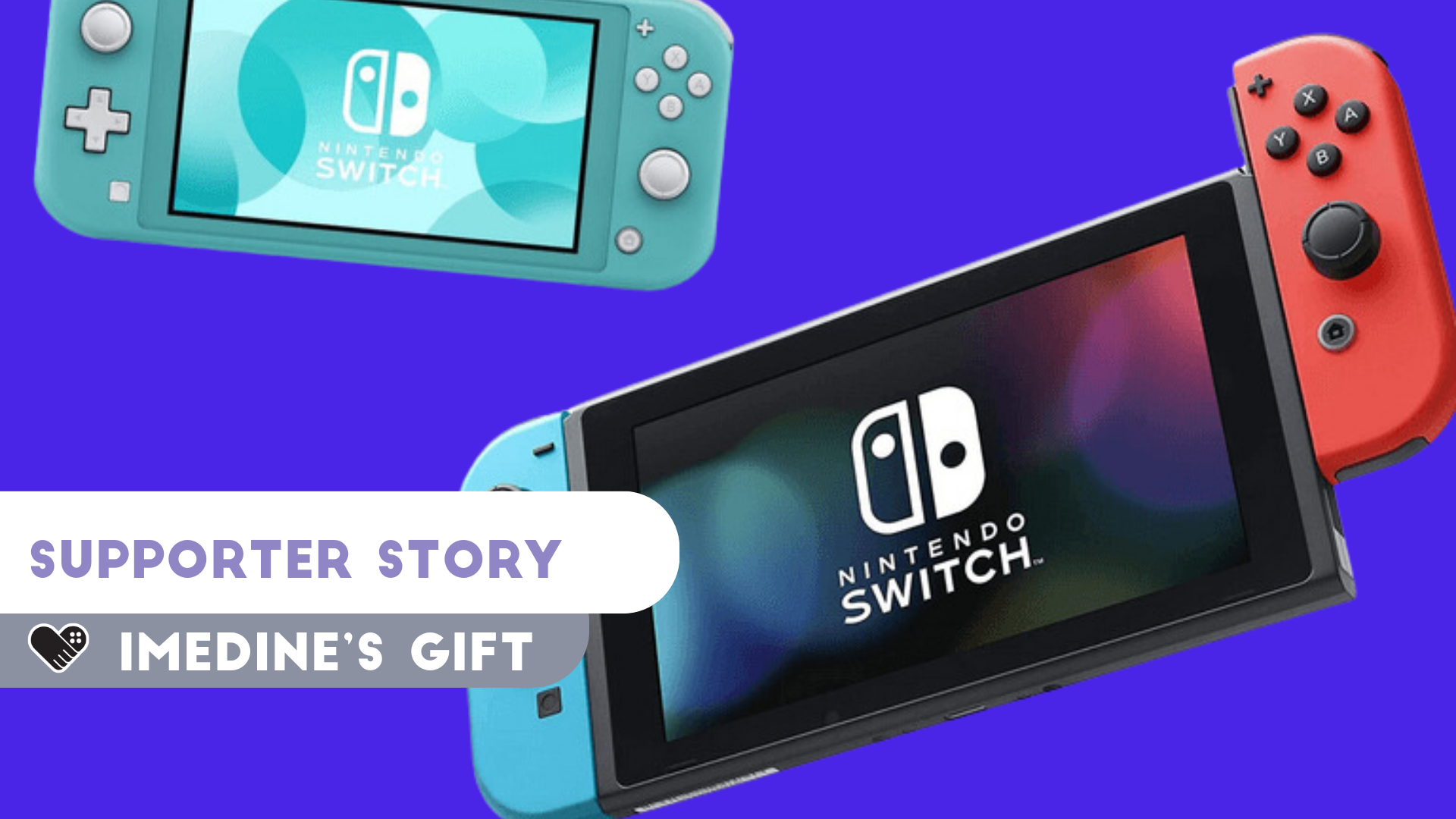 In a heartwarming turn of events, a recent Games For Love giveaway winner decided to pay it forward by donating their prize – a Nintendo Switch – back to children in hospitals.
This touching gesture not only exemplifies the spirit of generosity but also highlights the incredible impact that small acts of kindness can have on the lives of those in need.
Imedine D. was initially entered into a Games For Love giveaway when he made a charitable donation during a virtual charity fundraiser hosted by YouTuber Oceaniz in October 2023. Little did he know that his act of kindness would lead to the random selection of his name as our auction winner.
Upon receiving the notification of his win, Imedine responded with a heartwarming message expressing his desire to donate the Nintendo Switch back to the charity. He wrote Games For Love, saying "You say it yourself on your website : 'Games For Love is a 501(c)(3) dedicated to easing suffering, saving lives, and creating sustainable futures for children.' Children deserve to be happy, they deserve to have a future and they deserve to feel hopeful when thinking about their future. You're helping them with that, and I wanted to help you even a little."
Imedine's selfless decision showcases the immense empathy and compassion that exists within our community.
Nintendo Switches are a vital component of Games For Love's gaming therapy program, known as #GFLX (the Games For Love Experience). This initiative provides gaming consoles and toys to hospitals to use for distraction therapy with young patients. The power of play is an invaluable tool in helping children cope with the challenges they face while in the hospital.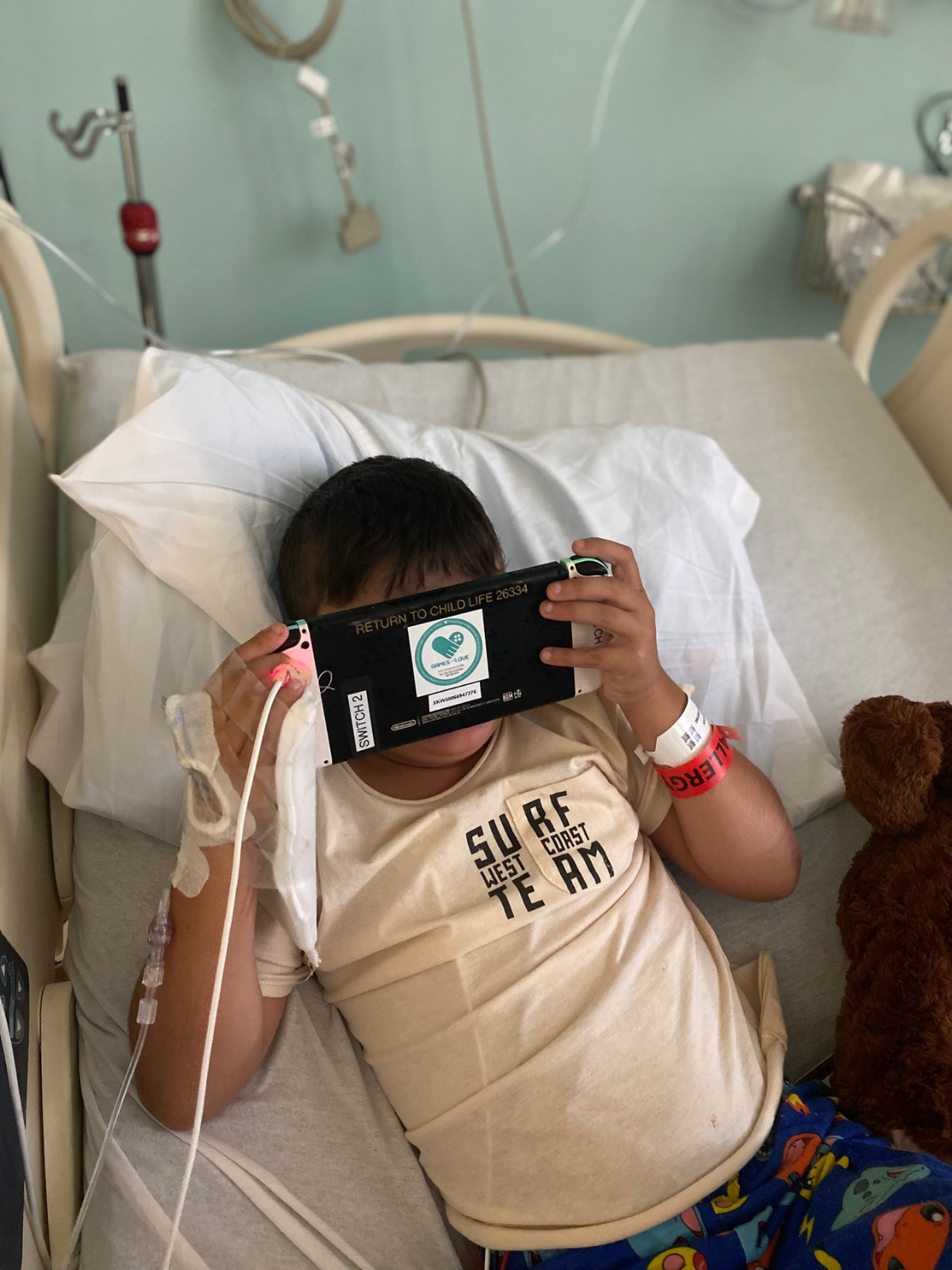 #GFLX is one of six programs offered by Games For Love to support children in need. The charity's other programs provide essential medical care and STEAM education to children in and out of hospitals and around the world.
Imedine's act of kindness means the world to Games For Love, and the children who will have the opportunity to interact with his Nintendo Switch donation. Even in the face of adversity, there are individuals and organizations bringing moments of joy and normalcy to the lives of those who need it most. Of Games For Love, Imedine writes, "Thank you for the good you're putting in the world."
Interested in GFL Giveaway?
Games For Love's collaboration with Oceaniz demonstrates the impact that can come when like-minded individuals and organizations come together with a shared goal of making a difference.
If you're a creator interested in hosting a GFL fundraiser, contact our team.
If you're a GFL supporter interested in making donations and entering giveaways, check out our SubForLove rewards program or support an active fundraising event.
Support Us
Inspired by Imedine?
As we reflect on this heartwarming story, let us be inspired to spread kindness and generosity in our own communities. Together, we can continue to make a meaningful impact on the lives of children in hospitals and beyond.
Donate to Games For Love Now