OTK Pokemon Card Break Raises $600,000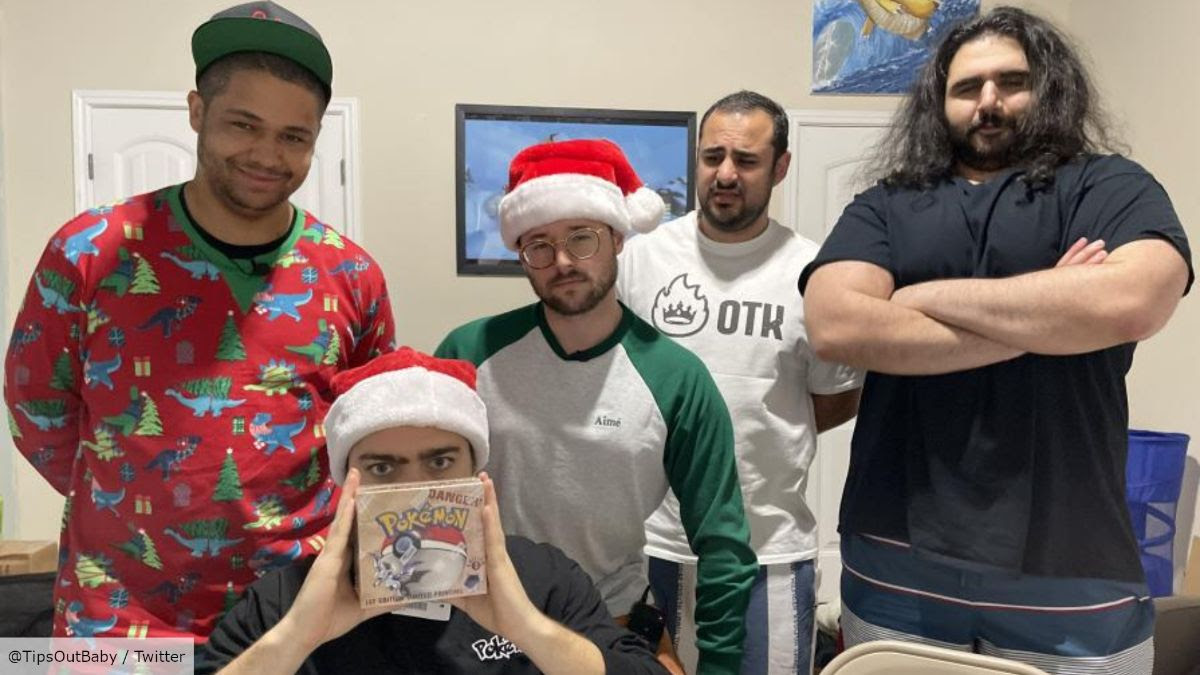 In a surprising turn of events, One True King (OTK) raised over $600,000 for Games For Love in possibly one of the largest Pokemon card break charity streams. The charity stream took place on March 21-22nd, 2021, with host Asmongold holding a fundraiser stream on his channel.
OTK's focus on friendship, impact, and authenticity made them an ideal partner. Together, through our similar mission and work, we created a very entertaining, joyous night for many people. Within the first day, they helped us reach our goal of $400,000!
On the second day, the group of streamers did a Pokemon card unboxing on Mizkif's stream, opening up four different boxes of Pokemon cards. They were excited to find three vintage packs of cards! Throughout the stream, the group scored some spectacular cards for the chat to take home. All the packs opened were later given out to viewers who donated during the stream. Not only that, but OTK also gave away products such as a PlayStation 5, an Nvidia GTX 3090, and more! The streamers also completed a variety of tasks for their chat, including an Easter egg hunt stream and taking Asmongold to Wendy's. The final contribution came from Zach (known as Asmongold) with a stunning $10,000 donation. In the end, we were able to raise another $200,000! This will impact the lives of so many kids! We thank OTK for their cooperation and successful work on this campaign. Without them, we would not be able to reach out to so many children.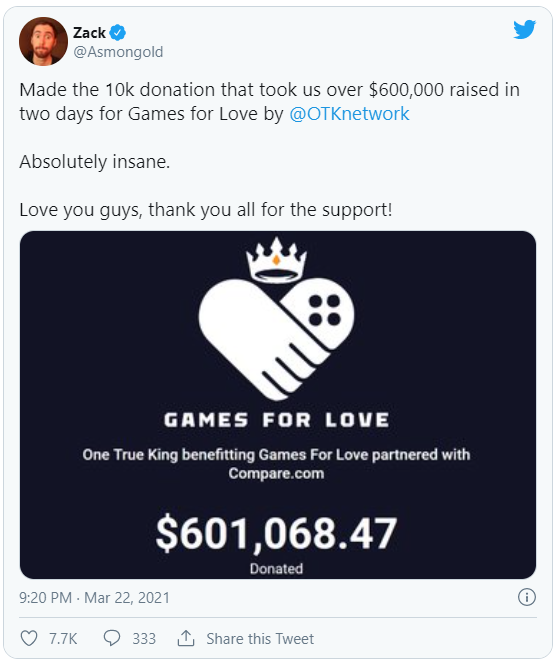 We are proud to have joined OTK in this opportunity to raise the funds to help children in hospitals. A big thank you to everyone who donated and was a part of this event!