Tell us about yourself.
Hi, I'm Zara! I'm from Malaysia and have been living in and around Philadelphia for over 5 years now. Go Birds.
Why did you volunteer at Games For Love?
After graduating and while job hunting, I needed a reason to continue programming, to get better and learn new things. So I looked into volunteering. Games For Love was an instant match because of my love for games!
What is your favorite video-game and why?
There have been many over the years. Spyro: Year of the Dragon, Okami, Team Fortress 2 and Hollow Knight to name a few. But if I had to choose one, I'd say it has to be West of Loathing. No other video game had me laughing in my seat as much as WoL did. (You'd think I'd get tired of all the dad jokes and absurdist Dadaism after 30 hours of gameplay). That, coupled with the fact that WoL's side quests are layered and have more depth than many other popular RPGs that rely on simple variations of fetch/fight/escort quests. I'm one of those people who check for every little detail and inch of space in games. WoL rewards that habit with abundant gameplay-affecting Easter eggs and more jokes. 10/10.
What motivates you at work?
At Games For Love, I know that my work is going into helping kids in hospitals. Call me naïve, but as far as my sanity goes, humanitarian efforts will always be more rewarding than those monetary. At the same time, my motivation to code is intrinsic
I've always liked making things. From art, to Meccano builds, to redstone contraptions in Minecraft. With programming, you can create with almost no restriction. It's amazing.
What did you want to be when you grew up?
I wanted to be an artist, a painter when I was much younger. I didn't know programming even existed back then!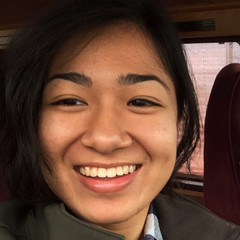 What has been your proudest experience in the gaming industry?
I expect many more to come of course, but for now, it was when I published my first game. It's a surreal feeling when something you've made is accessible to the whole world. And your first, I feel, will always be special.