Jayla's high school experience took a detour when she was diagnosed with…
Scholarship Spotlight: Jayla's Story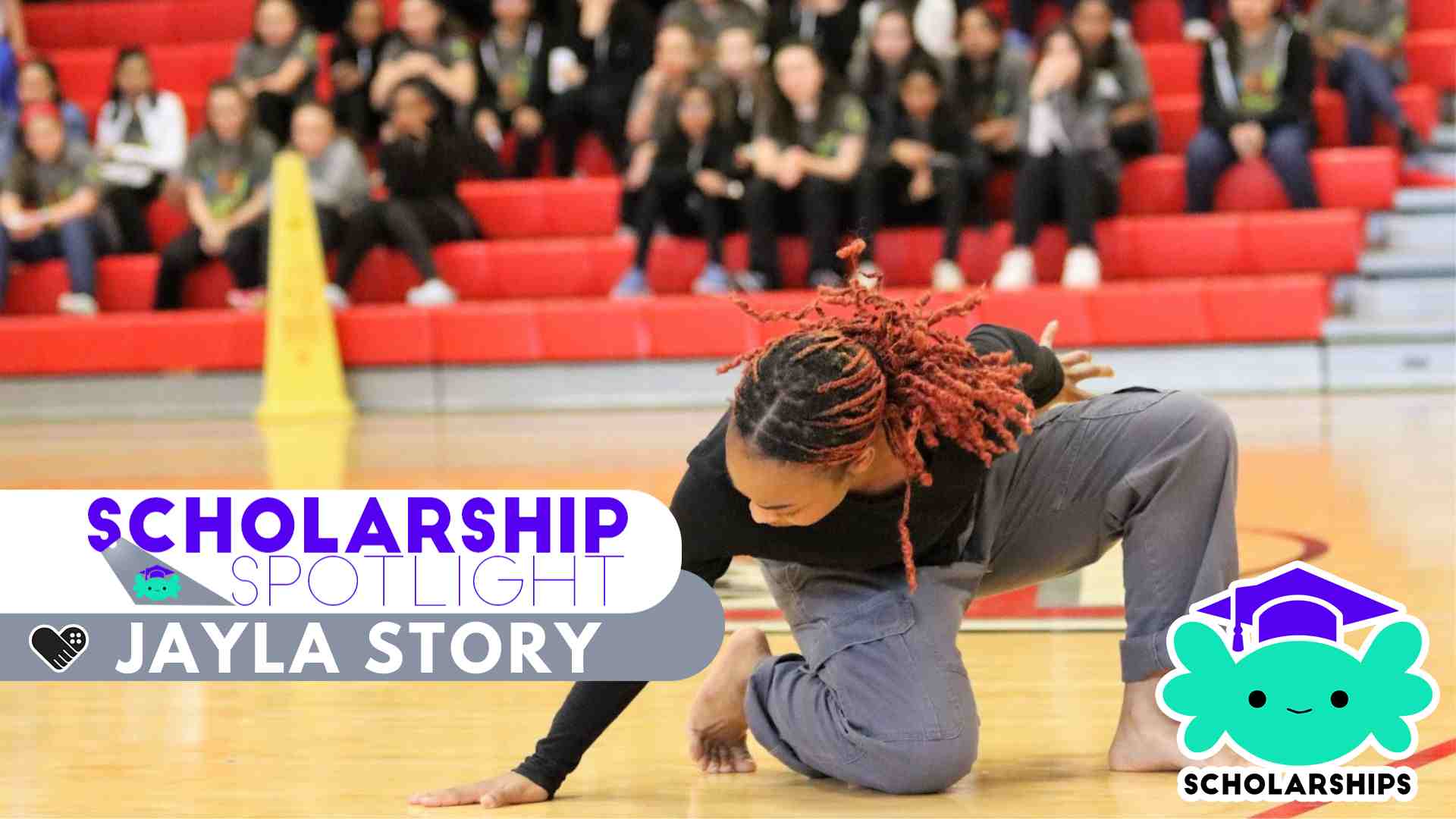 Congratulations to Jayla – one of seven students who've been awarded GFL Scholarships this spring to pursue college degrees in STEAM. Here is her story: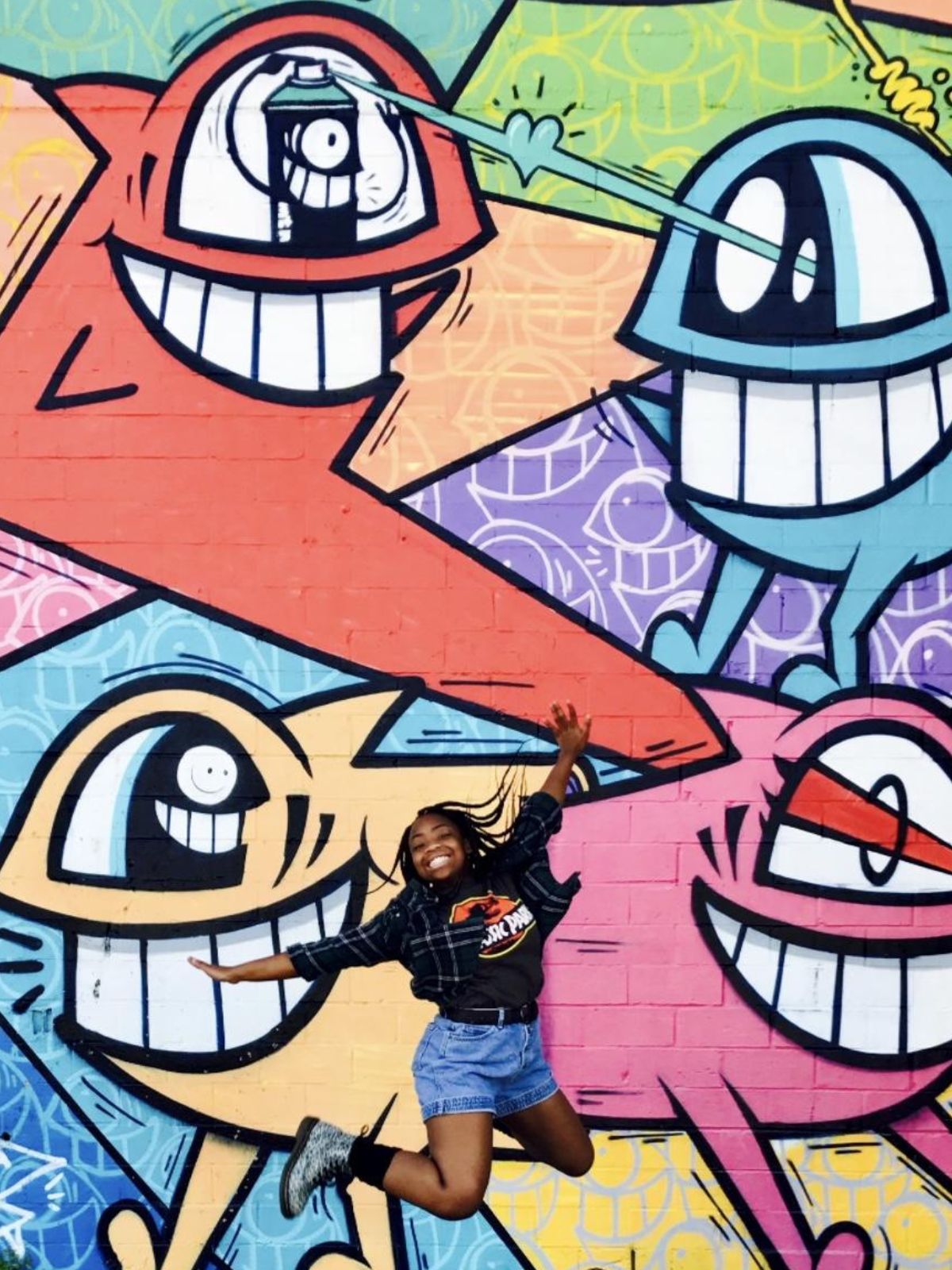 Jayla's high school experience took an unforeseen detour when she was diagnosed with discoid lupus erythematosus (DLE).
"Prior to my diagnosis of discoid lupus erythematosus (DLE), I had a typical teenage life. During the school year, aside from attending to my class assignments, I enjoyed being a competitive band member, as a French Horn player, and dancer. My favorite things to do in my leisure time were attending amusements and going to the beach and swimming in the pool."
From early childhood, Jayla faced a series of health challenges. Eczema plagued her in toddlerhood, followed by finger warts and molluscum contagiosum during her elementary and middle school years. It was during her freshman year of high school that she realized what she had assumed to be eczema was, in fact, discoid lupus erythematosus.
In the face of her diagnosis, Jayla and her support team (including her mother and dermatologist) made a plan to manage her condition.
"After my DLE diagnosis, my mother, the dermatologist, and I were diligent. My dermatologist prescribed a regimen of medication. I was provided with pills, skin cream, and on occasion steroid injections. I was informed by my dermatologist to avoid being out in the sun because it could increase my risk for skin cancer. In addition to scheduling and attending follow up doctor visits, my mother monitored my commitment to treating my DLE. I was responsible for taking my medications as prescribed and reporting to my mother when my DLE was not responding well to the medication."
DLE has impacted Jayla's life.
"My DLE diagnosis has impacted my life, especially my self-esteem. Prior to my diagnosis, I enjoyed being outdoors, spending an extensive amount of time at amusement parks and in the pool."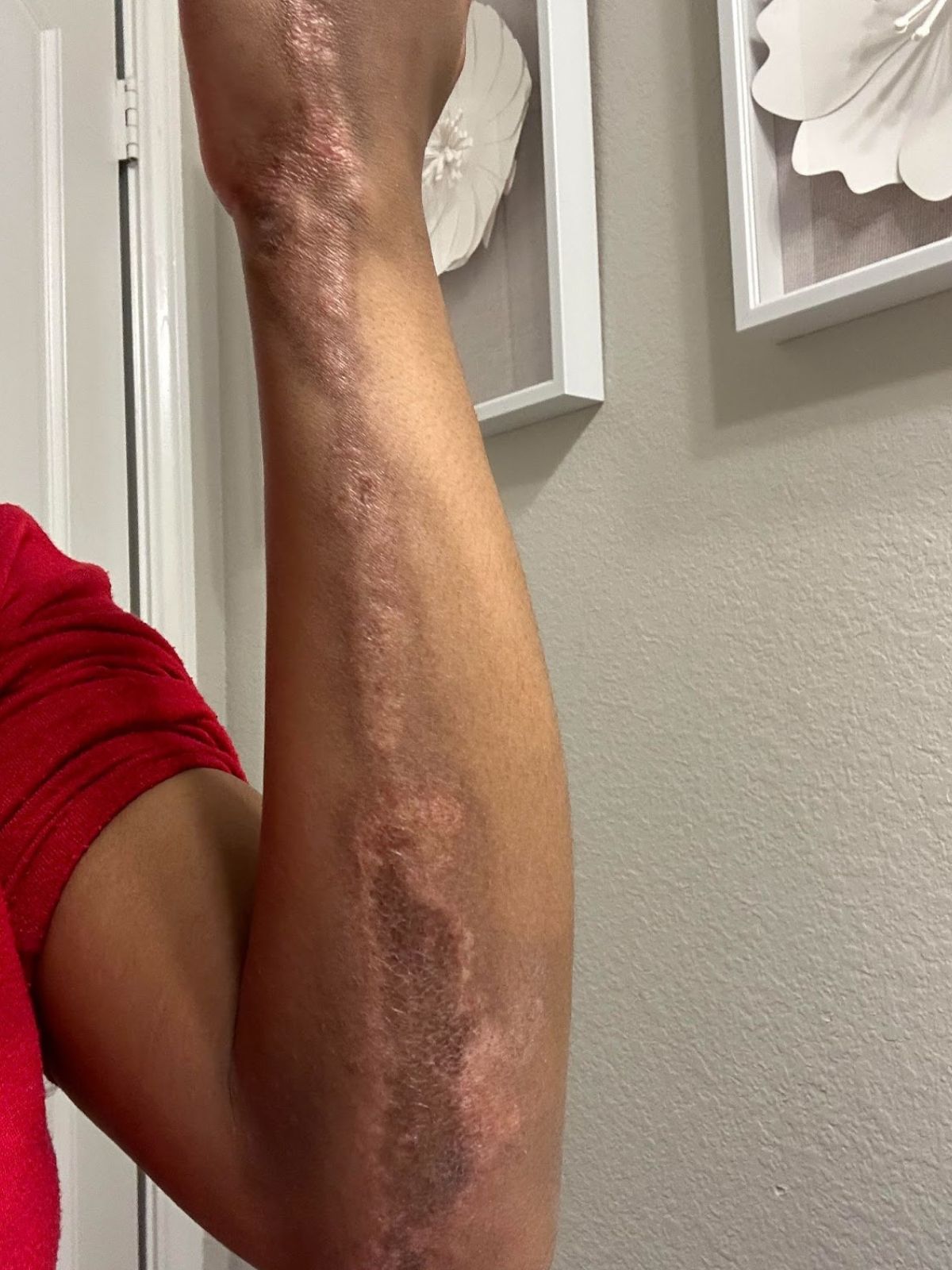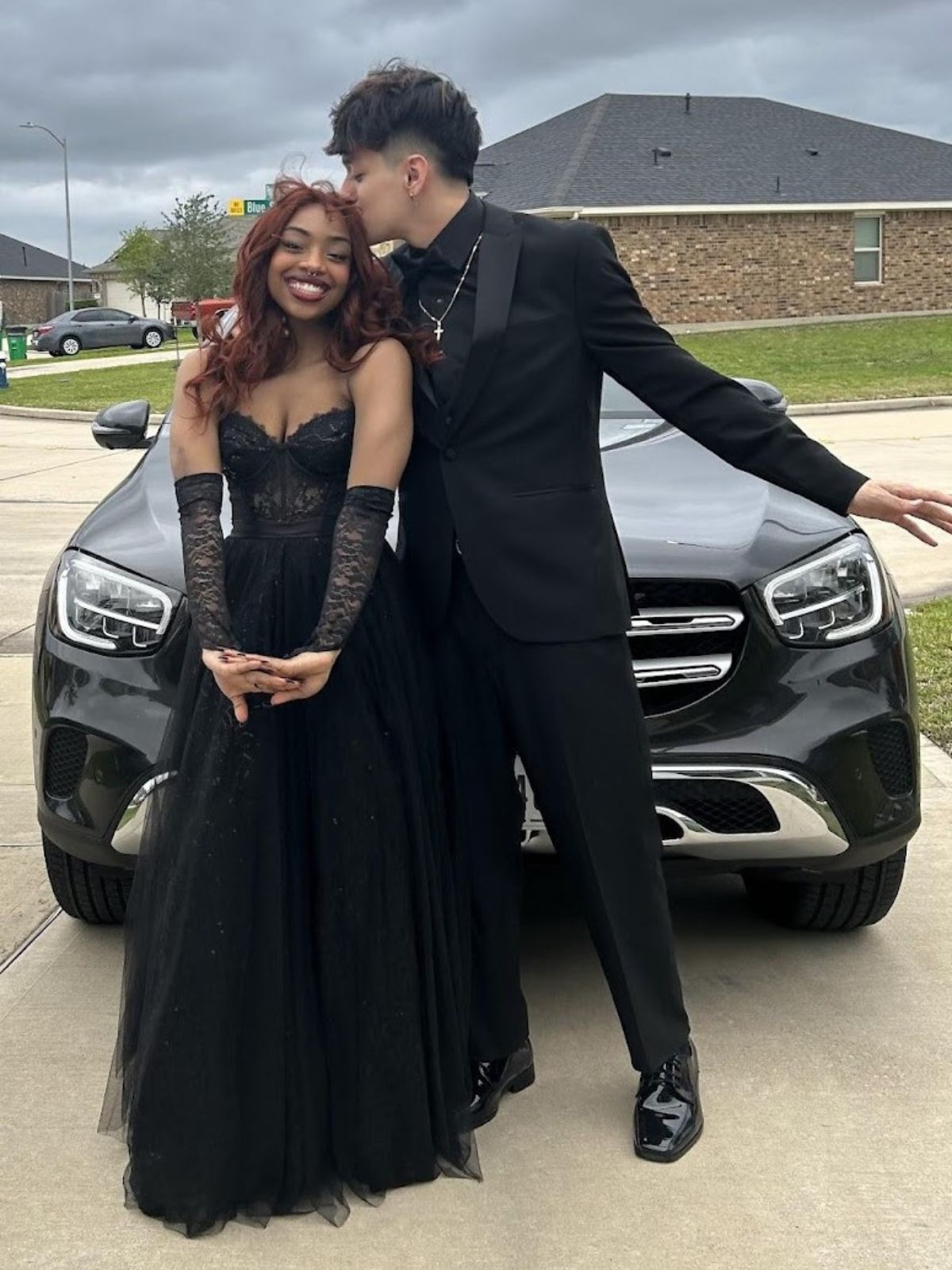 "Nowadays, I don't get to enjoy these activities as much because sun exposure can increase my chances of skin cancer. In addition, my DLE scar makes it extremely difficult to enjoy weather appropriate clothing, such as sleeveless and short sleeve tops. During outings, due to unwanted attention and questions, I hide behind long sleeve tops, jackets, and cardigans. Most recently to cope with my DLE scars, I've been purchasing sleeve covers for arms."
Jayla continues to explore new ways to navigate the challenges posed by DLE, always hopeful for a cure or more effective treatments.
"My diligence with my prescription regimen and solutions with covering my scars with help to cope with DLE. I am able to engage in some of my favorite activities, such as dancing on my school's dance team. I endured a lot of anxiety leading up to my prom day in regard to my DLE scar, but the day turned out well once I found a solution for covering my scar in my prom dress. As time goes on, I'm finding more solutions for coping with my DLE. I hope one day for a cure or a more effective treatment."
Jayla's resilience, strength, and spirit not only enable her to effectively manage DLE, but also propel her towards remarkable achievements.
"After graduating from high school this year, I will attend the University of Houston to take classes towards a degree in pharmacy. My career goals are to open an online pharmacy to allow customers to get their medications filled through my website or app."
We are incredibly proud of Jayla and all of our Spring 2023 scholars! They have the full support of Games For Love in their STEAM studies and future pursuits.
Inspired by Jayla's story?
Consider a donation to Games For Love, supporting the educational pursuits of inspiring young scholars like Jayla.
Donate Now