Description
Fantasy Darts is a mobile dart throwing game. Games For Love Charity's Intern's International and League of Pro's first published Game on the Skillz Platform! Battle against other players locally or online and put your Skillz to the test! A casual competitive game where you can earn points and see who is the best at Darts!
History
Made for the Skills 2020 Kickoff Challenge and Games For Love's first ever published game.
Features
Select a game mode of your choice (301, 101, Cricket, Around the World, or free-mode).
Choose whether to play competitively online or play locally with a friend.
Put your skills to the test. Compete for real prizes.
Throw darts with a flick of a finger.
Customizable boards, darts and environments.
Logo & Icon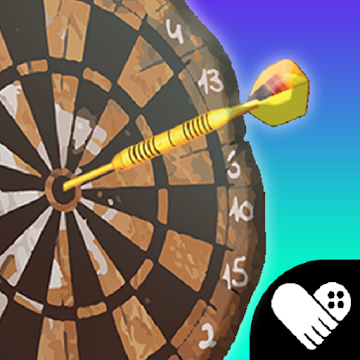 Additional Links
Published by Games For Love

Check out our other titles at Games For Love! gamesforlove.org.
About Games For Love
Games For Love is a 501(c)(3) dedicated to easing suffering, saving lives, and creating sustainable futures for children.

More information

More information on Games For Love is available here.
Fantasy Darts Credits
Adam Weesner

Team Lead, Technical Producer, Programmer

Justin Chin

Producer

Alec Weesner

Producer, Composer, Sound Designer

James Powell

Composer, Sound Designer

Zara Zahimi

Lead Programmer

Michael Lu

UI Designer, Programmer

Montague La France

Programmer

Leo Le

Programmer

Alex Chheng

Programmer

Wilson Vo

Programmer

Ian MacLeod

Programmer

Benjamin Boese

Programmer, Game Designer

Mike Cermele

3D Artist

Matukhnov Ivan

3D Artist

Yen Pham

2D/3D Artist

Nicolas Forero

QA Engineer, Game Designer
Contact
Inquiries

Twitter

Linkedin

Web