Games For Love Events
Join us to game, give, and connect at Games For Love events! Explore upcoming game jams, virtual volunteer opportunities, Esports tournaments, in-person meetups, career workshops, livestreams, and more – all benefiting kids in hospitals and around the world. However you take part, we are thrilled to have you involved in the community.

TwitchCon Las Vegas 2023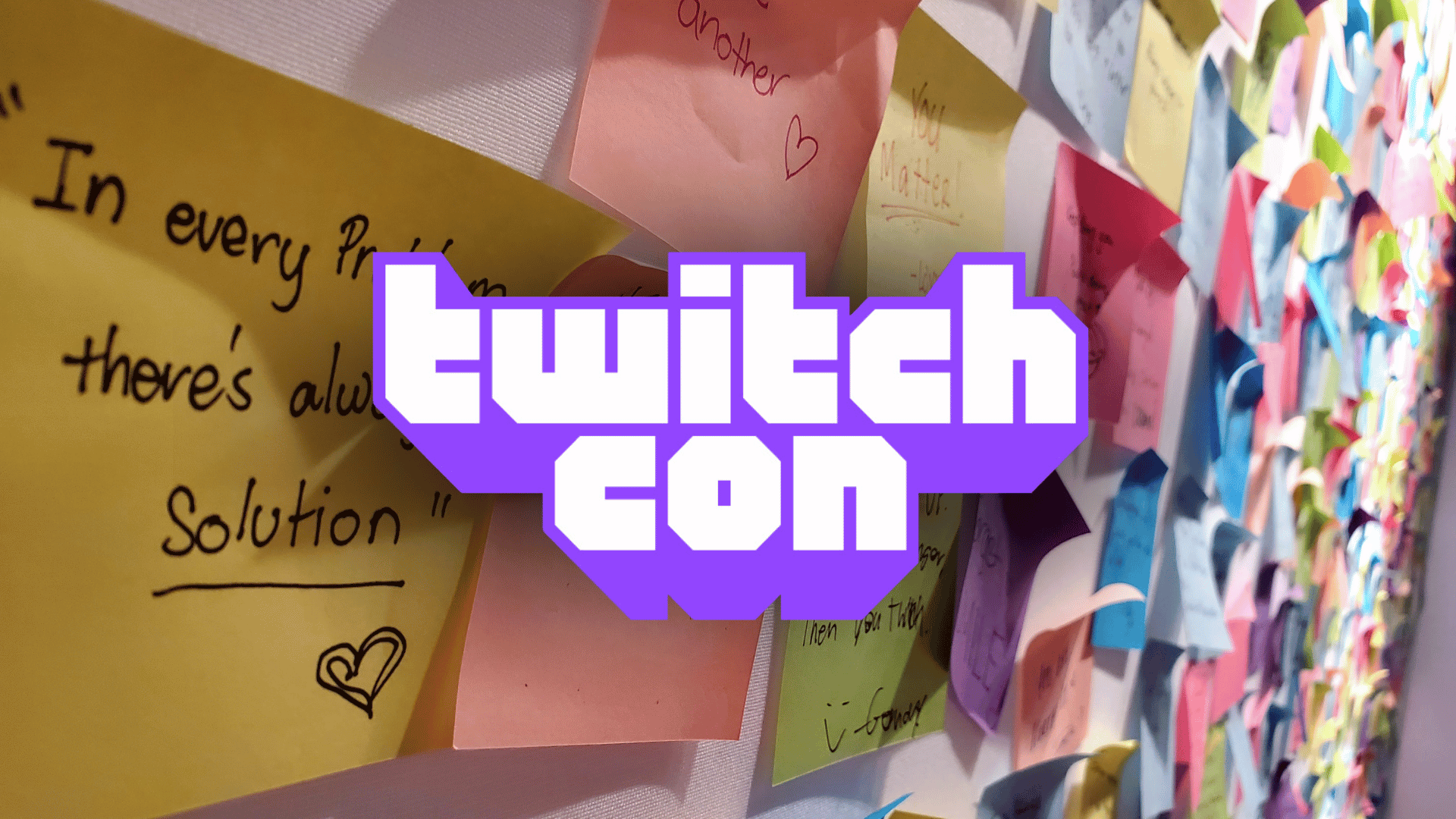 It's Official: Games For Love is coming to TwitchCon!
Find our booth at TwitchCon Las Vegas 2023: October 20 – October 22
Meet our team, learn more about our cause, buy GFL gear, and add a message to our signature Wall of Positivity.
The Games For Love Positivity Wall
Swing by GFL's booth at TwitchCon 2023 to add a message of hope to our Positivity Wall. Throughout the weekend, we'll show our support for kids in hospitals and around the world by building a monument of good thoughts, one sticky note at a time.
Meeting the Team
Relationships are the best way to grow our impact at Games For Love. Together, we are infinitely stronger! Stop by our TwitchCon booth to see how you can get involved in our work, as a creator, a corporate partner, a donor, or a volunteer. We can't wait to meet you.
Missed us at TwitchCon this year? No worries! Reach out to our team at [email protected] to chat with us and get involved.
A Note to Viewers: Charity livestreams and fundraising events organized in support of Games For Love (GFL) are hosted by independent creators who generously volunteer their time and efforts to raise funds for our cause. While GFL takes reasonable measures to ensure that livestreams align with our mission and values, we cannot guarantee the accuracy or appropriateness of external content. The opinions, statements, and actions expressed by the creators are their own and do not reflect the views or values of Games For Love. Viewers are encouraged to use their discretion and report any content that may violate community guidelines or terms of service of the platform.